Clarke Bowlers go to Great Escape February 12 for regionals. Start time is 1:00. Come support these student athletes as they make a run for state.

Bowling event!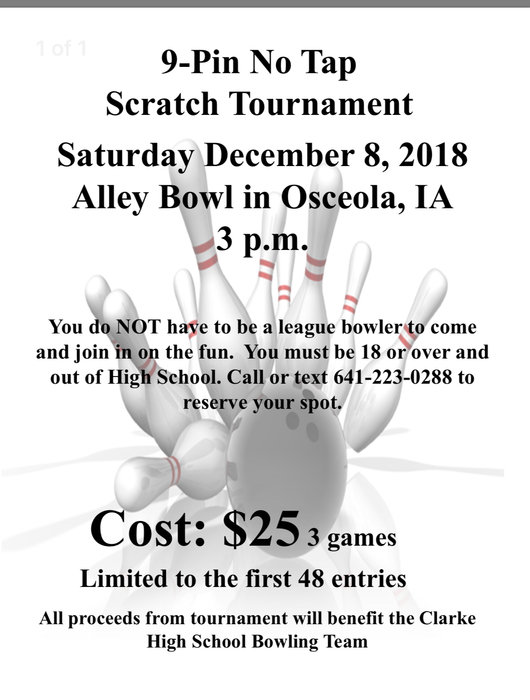 Bowling team fundraiser.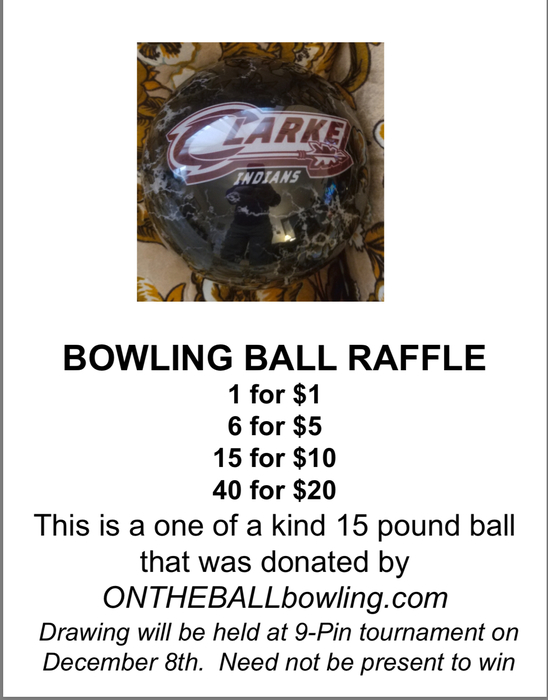 Looking forward to the season finally getting started tomorrow. Practice #1 starting at 3:50 PM in the HS Gym with Parent Meeting to follow at 6:30 PM. Should be a great start to the season.
Clarke Boys Basketball is doing a Fan Gear website once again this year:
https://sportspageteam.itemorder.com
Password: 11312 It will be up until November 19 and orders will be sent out shortly after that.
9-8 @ half CHS down 1. Great first half

HS FOOTBALL: Clarke is the game of the week on KSIB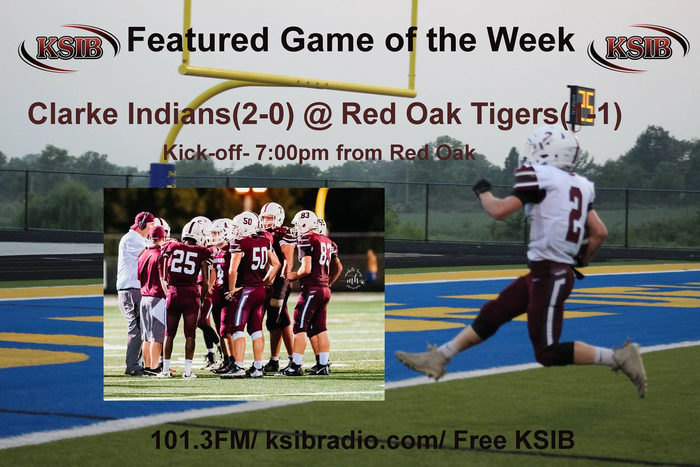 Here is the link to the latest Tribe Talk with Head Coach of the Clarke Indian Football team, Duane Matthess, and Clarke Alumnus Damon Helgevold.
https://youtu.be/l3k8Vk8Dvzk