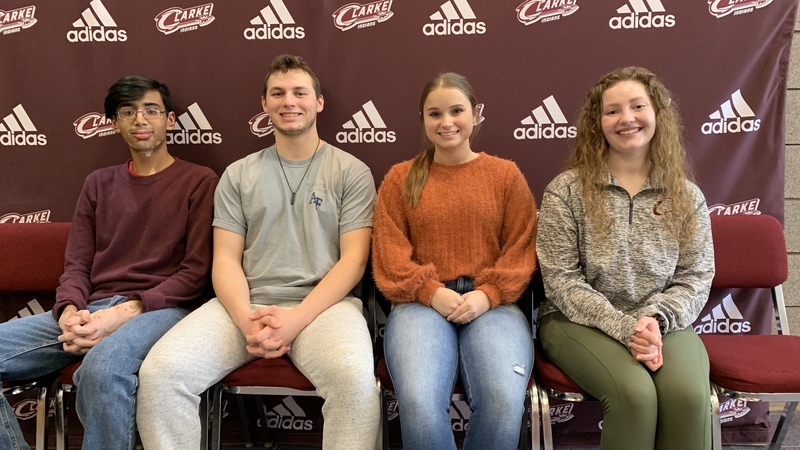 Lexi, Ely, Molly, Devesh – All-State qualifier – Short Film

Lexi & Ely – All-State qualifier – Ensemble Acting
Large group picture – Speech team
The Clarke Speech team had 3 groups perform at State Contest in Valley this past weekend. All 3 Groups received a Division 1 rating. The groups include: 1 -Musical Theatre – Sammie Sisk, Cal Lundquist, Keira McLain & Bryce Johnson, 2 – Short Film – Ely Crawford, Lexi Cooper, Molly Sickels, Devesh Desai, 3 – Ensemble Acting – Ely Crawford, Lexi Cooper.
Yesterday evening we found out that the Short Film group was selected to perform at All-State on February 19 @ Iowa State campus.
The group of Ensemble Acting was also selected for honors of All-State, but because only so many groups get to perform – the drew the short straw and will be honored but not performing.
If you see any of these students – CONGRATULATE them.