IT'S ALMOST HOMECOMING!!!
Starting Monday, September 14th, Clarke High School will be celebrating their homecoming under the theme of "Proud of our history, ready for our future". We are excited to invite our beloved alumni back home and show them whats new in school. Many things will be different this year, but that will not stop us from showing our school spirit!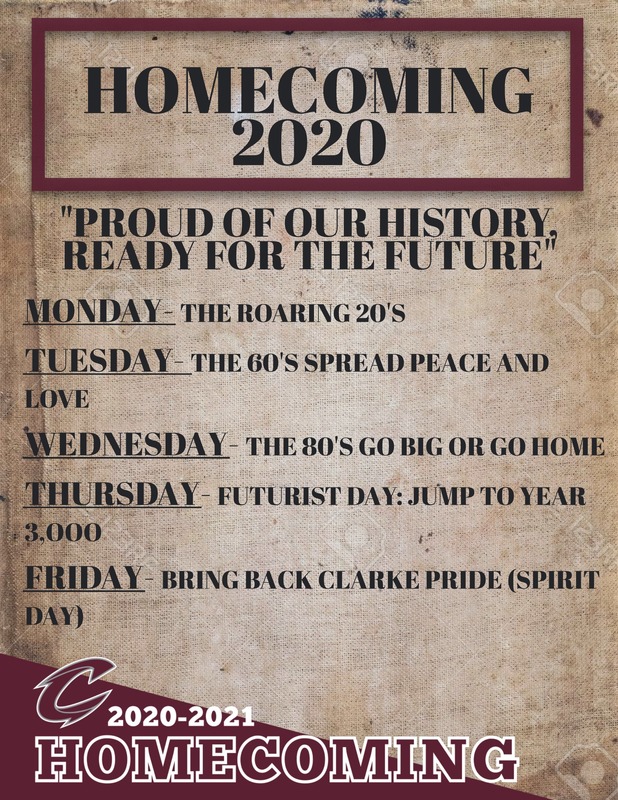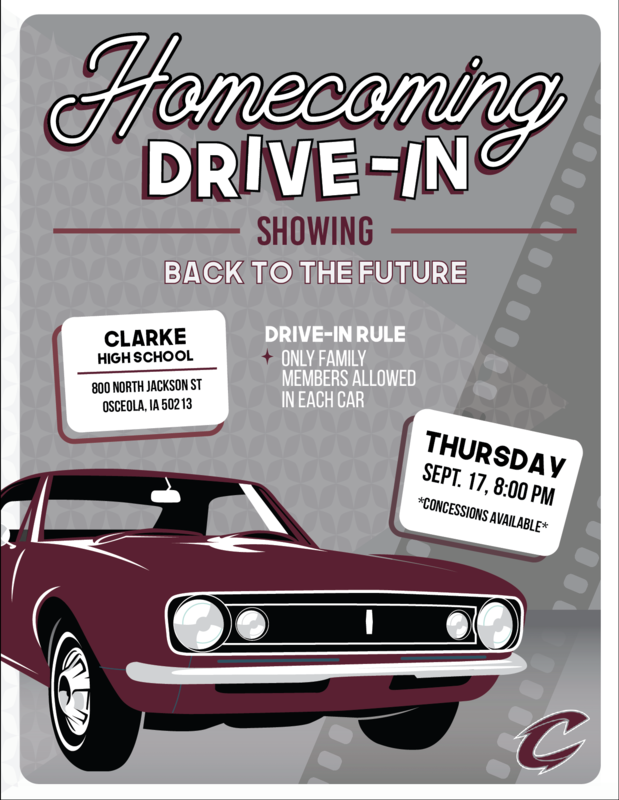 The theme days are as followed: Monday- The Roaring 20's, Tuesday- 1960's Spread Peace and Love, Wednesday- 1980's Go Big or Go Home, Thursday- Futuristic Day (Ready for our future) Friday- Spirit Day (Wear maroon and white).
Thursday Night- We are hosting a Drive-In Movie for the community! The movie playing is Back to the Future and it will be a free-will donation located at the High School.
Friday- There will be a parade this year! It will be reverse, meaning the students will line up around the newly paved road around the school, and the community will be asked to drive around us starting on Seminole Road. It all starts at 1:45pm!!
Friday Night- Coronation will be held right before the football game at 7:15. The game starts at 7:30 and the students will get their own Drive-In Movie immediately afterwards. Their movie will be Jumani!
We look forward to seeing everyone (from a socially distanced area) during the parade and masked up at the game! Have a great week and GO CLARKE!